Innovation Collective with Morgan Dixon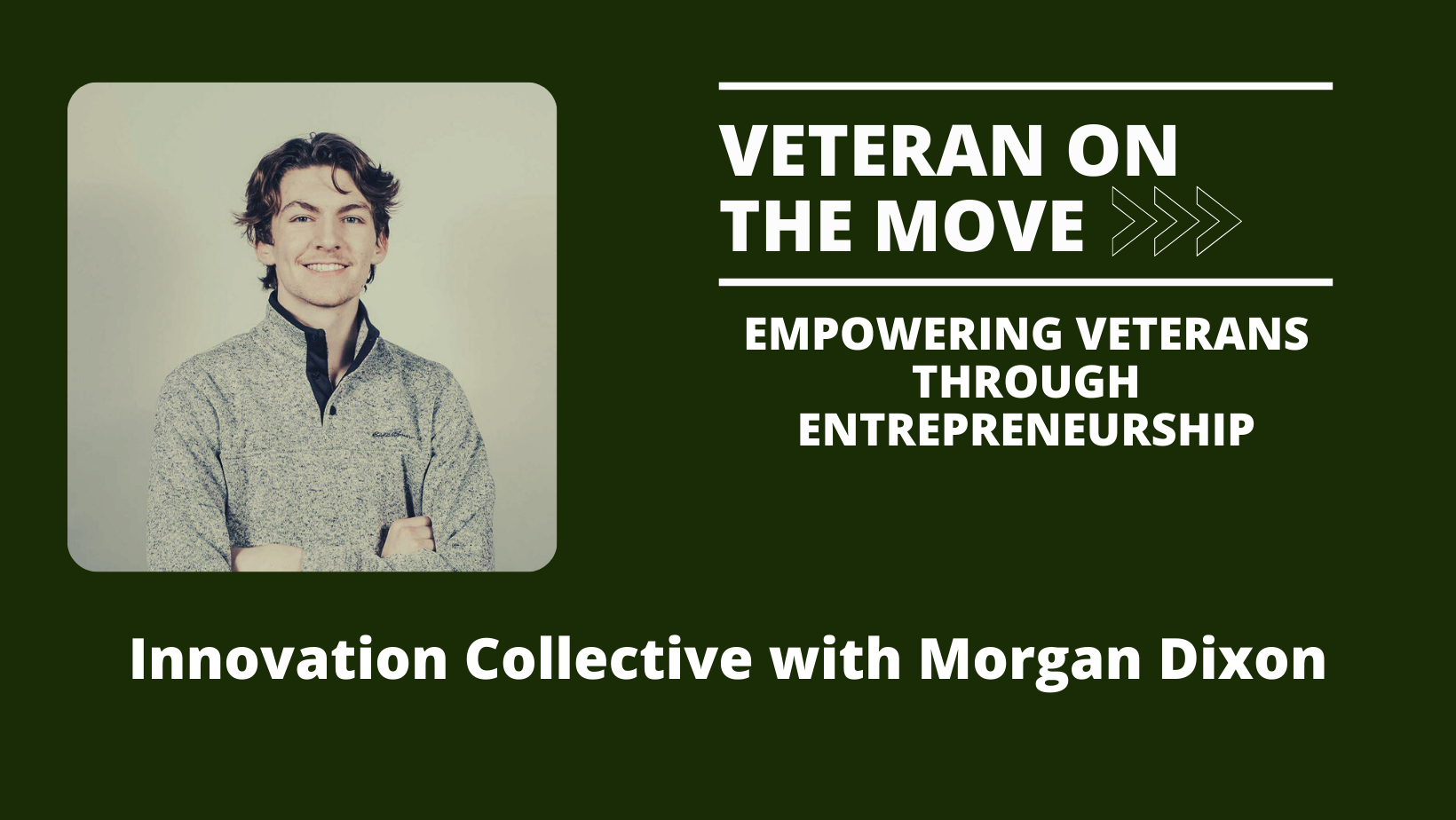 Podcast: Play in new window | Download
This week Joe is joined by Morgan Dixon, a 19 year old entrepreneur and community builder in Coeur d'Alene, Idaho. Morgan started his entrepreneurial journey as a Freshman in High School with the creation of his app Outloud Reader. He continues to operate the application which is being used by schools around the nation and in seven countries. Morgan also founded a non-profit which collects and redistributes used mobile devices to those in need. In addition to sharing his story, Morgan shares the mission of Innovation Collective, a community that encourages business growth through support and inspiration. He explains why finding your community is a key to success for entrepreneurs. 
Find out more about Innovation Collective here. 
About Our Guest 
Morgan Dixon is a 19 year old entrepreneur and community builder in Coeur d'Alene Idaho. Currently he works at Innovation Collective CDA helping locals find new tech jobs and build companies that add beauty and value to this world based around an A.I. and Robotics vertical. In the last year Morgan has generated 37 new jobs in Coeur d' Alene and continues to develop his own tech companies, Imagination Initiative Inc and Cassyni.
Join the conversation on Facebook!
Check out Veteran on the Move on Facebook to connect with our guests and other listeners. A place where you can network with other like-minded veterans who are transitioning to entrepreneurship and get updates on people, programs and resources to help you in YOUR transition to entrepreneurship.
About Our Sponsors

Navy Federal Credit Union 
Navy Federal Credit Union helps you take control of your finances after the holidays. You can get a low intro APR on their Platinum Credit Card, it's their lowest rate card and it's a great tool to pay down debt. Navy Federal even has multiple savings and investing options to help you get closer to your financial goals. They offer digital tools and educational resources to help guide your decisions.
With Navy Federal, you can automate your savings and investing to put your money to work for you, even as you sleep. Plus, you can buy fractional shares.
Learn more at navyfederal.org
Savings products insured by NCUA. Investment options are available through Navy Federal
Investment Services and are not insured by NCUA.
At Navy Federal, our members are the mission. 
Want to be our next guest? Send us an email at interview@veteranonthemove.com. 
Did you love this episode? Leave us a 5-star rating and review! 
Download Joe Crane's Top 7 Paths to Freedom or get it on your mobile device. Text VETERAN to 38470.
Lorem ipsum dolor sit amet, consectetur adipiscing elit, sed do