Veterans Evolutionary Housing of NV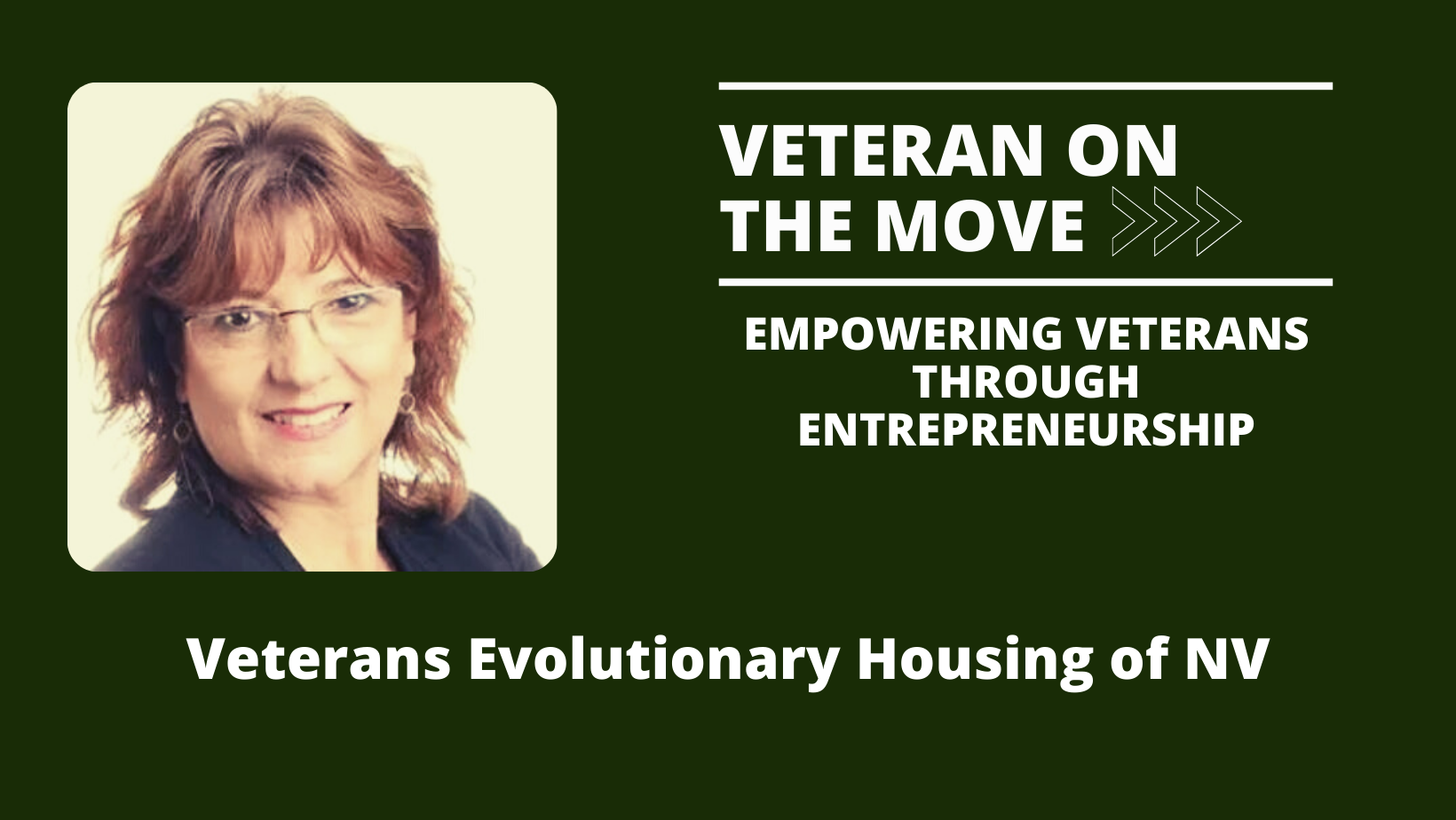 Podcast: Play in new window | Download
This week Joe is joined by Sheila Cohen, the founder of Veterans Evolutionary Housing of NV. Sheila worked in the housing industry as a realtor and wanted to make a difference in Veteran housing and homelessness. Veterans Evolutionary Housing of NV plans to provide permanent housing solutions for Veterans in need through tiny homes, employment training, and support. Sheila discusses the challenges of starting and running a non-profit and the importance of fundraising. She shares her advice and success stories of providing support to homeless Veterans in her community. 
Find out more about Veterans Evolutionary House of NV here. 
About Our Guest 
Sheila is the founder of Veterans Evolutionary Housing of NV. She is the spouse of a Vietnam Veteran. She has been working for the past 4 years to help homeless veterans to get off the streets and into permanent housing and get a job. Sheila was a realtor for 14 years and housing is her passion. 
Sheila can be reached at 951-491-4121
Join the conversation on Facebook!
Check out Veteran on the Move on Facebook to connect with our guests and other listeners. A place where you can network with other like-minded veterans who are transitioning to entrepreneurship and get updates on people, programs and resources to help you in YOUR transition to entrepreneurship.
About Our Sponsors

Navy Federal Credit Union 
We are all looking forward to this holiday season being more normal this year so as you head out on those shopping sprees know that Navy Federal Credit Union's cashRewards card, helps you sleigh the season.
I know that my Navy Federal Credit card will be getting plenty of action this year. But it helps that you can earn up to 1.75% cash back on all purchases when you sign up for direct deposit.  I've had direct deposit with Navy Federal for over 31 years, 24 years on active duty and now in retirement. You can redeem points as soon as you earn them.
From all of us here at Veteran On the Move, we hope this holiday season is back to normal for you.
Learn more at navyfederal.org.
At Navy Federal, our members are the mission. 
Want to be our next guest? Send us an email at interview@veteranonthemove.com. 
Did you love this episode? Leave us a 5-star rating and review! 
Download Joe Crane's Top 7 Paths to Freedom or get it on your mobile device. Text VETERAN to 38470.
Veteran On the Move podcast has published over 400 episodes. Our listeners have the opportunity to hear in-depth interviews conducted by host Joe Crane. The podcast features people, programs, and resources to assist veterans in their transition to entrepreneurship.  As a result, Veteran On the Move has over 7,000,000 verified downloads through Stitcher Radio, SoundCloud, iTunes and RSS Feed Syndication making it one of the most popular Military Entrepreneur Shows on the Internet Today.
Lorem ipsum dolor sit amet, consectetur adipiscing elit, sed do