Project Buna with Donny Brazeal & Mike Madrid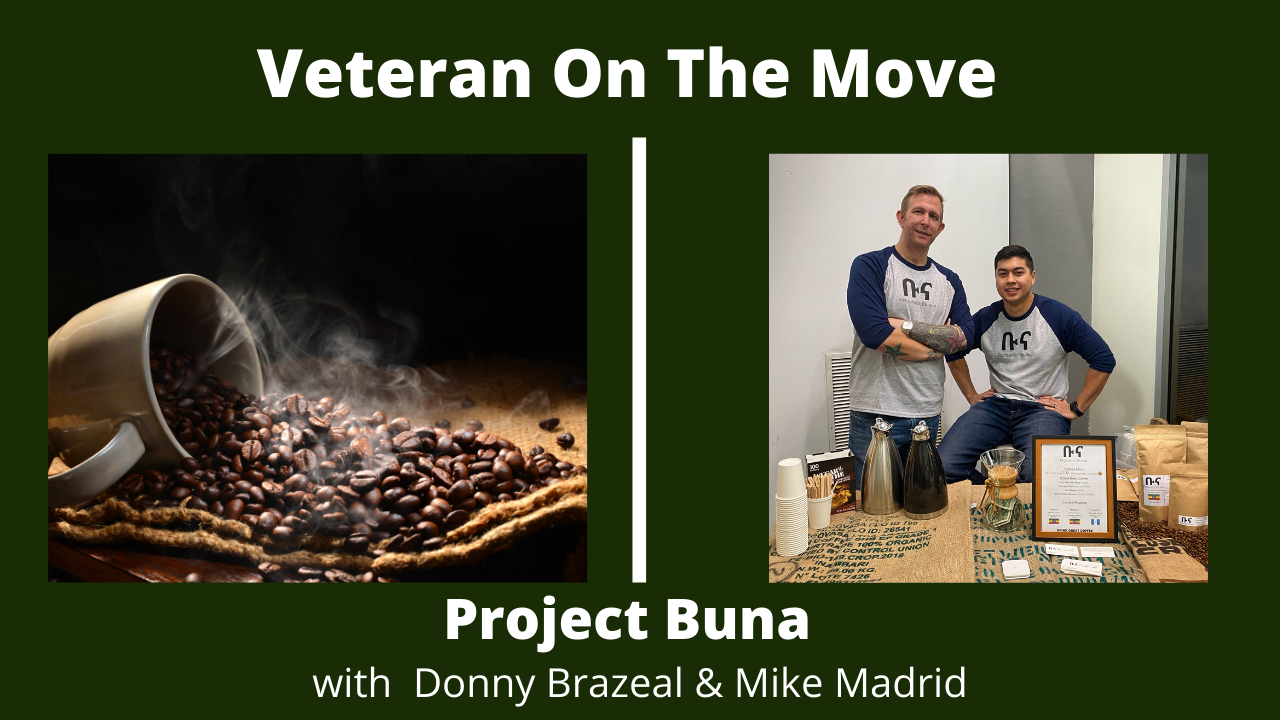 Podcast: Play in new window | Download
We're speaking with Donny Brazeal and Mike Madrid, who are both Active Duty Navy who started a coffee business called Project Buna. Donny and Mike both speak about their unique experiences in the Navy. Donny and Mike met during a sea tour in Rota, Spain where they discovered their love for coffee through a coffee club they were a part of. After they both moved to DC they launched their own specialty coffee business, Project Buna. Project Buna's
mission is to make specialty, third-wave coffee more accessible so you can brew it right at home. 
"Just get out there and do it and learn." – Donny Brazeal
Are you a Veteran who is transitioning to Entrepreneurship? Then check out this FREE download for the Top 29 Entrepreneurship Programs for Veterans & their families! Download Here —> https://bit.ly/31xfz8S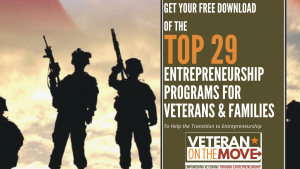 About Our Guest
Donny Brazeal grew up in Bend, Oregon and enlisted in the Navy in 2001, later earning a commission as a Limited Duty Officer. In his nearly 20 years of service, he has been stationed on various ships in the US, Asia, and Europe. He is currently completing a tour of duty in the nations capital and will be rejoining the Fleet in the Spring of 2021.
Mike Madrid was born in California and grew up on the West Coast (and for several years in Africa). He graduated from the Naval Academy in 2014 and has served on ships based in Japan and in Spain. He is currently on Navy staff duty in Arlington, Virginia and also volunteers with the Defense Entrepreneurs Forum.
Donny and Mike met during their last sea tour onboard the USS DONALD COOK in Rota, Spain. It was on the ship that their love and expertise in coffee took off, and when they moved to the Washington D.C. area they launched their own specialty coffee business called Project Buna.
Shop Project Buna: https://www.projectbuna.com/
Follow Along on Facebook: https://facebook.com/projectbuna
Follow Along on Instagram:https://instagram.com/projectbuna
Follow Along on Twitter: https://twitter.com/projectbuna
Join the conversation on our Facebook!
Check out Veteran on the Move on Facebook to connect with our guests and other listeners. A place where you can network with other like-minded veterans who are transitioning to entrepreneurship and get updates on people, programs and resources to help you in YOUR transition to entrepreneurship.
About Our Sponsors
Navy Federal Credit Union
There are lots of ways businesses like to show their appreciation to veterans on Veteran's Day.  
It's a great day to get free food or see a movie for free, but at Navy Federal Credit Union, every day is Veteran's Day.  
Navy Federal likes to show their appreciation by saying thank you in a meaningful way.  
They're inspired by their members' service.  
They make it their mission to understand the unique needs of veterans and to offer the resources, products, and services that will help their members every step of the way.  
They offer low APR credit cards, market-leading savings rates, and 24/7 customer service and support. 
They have partnerships with veteran's employment assistance programs and resources like "Best Careers After Service" and "Best Cities After Service." 
If you're a veteran who would like to join a credit union that puts you and your needs first, visit navyfederal.org/veterans or check out #GratitudeMission. 
Insured by NCUA. Value claim based on Navy Federal's 2019 Member Giveback Study.
Want to be our next guest? Send us an email at interview@veteranonthemove.com. 
Did you love this episode? Leave us a 5-star rating and review! 
Download Joe Crane's Top 7 Paths to Freedom or get it on your mobile device. Text VETERAN to 38470.
Veteran On the Move podcast has published over 250 episodes. Our listeners have the opportunity to hear in-depth interviews conducted by host Joe Crane. The podcast features people, programs and resources to assist veterans in their transition to entrepreneurship.  As a result, Veteran On the Move has over 1,000,000 verified downloads through Stitcher Radio, SoundCloud, iTunes and RSS Feed Syndication making it one of the most popular Military Entrepreneur Shows on the Internet Today.
Lorem ipsum dolor sit amet, consectetur adipiscing elit, sed do