The Fittest Sixty-Six Year Old In The World with Robert Owens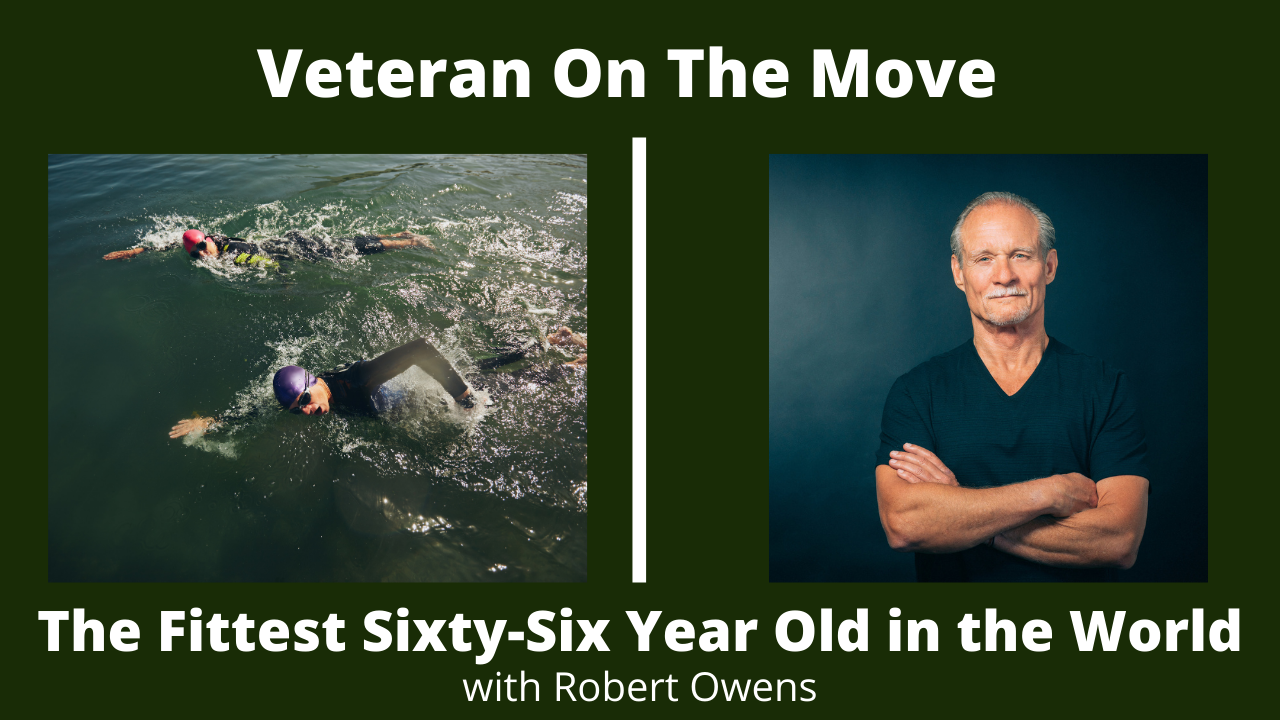 Podcast: Play in new window | Download
We're speaking with AirForce Veteran, Robert Owens, author and athlete. Robert is coined as the "fittest sixty-six year old in the world". Robert speaks about his experiences in the military, his career in public speaking and how being a caregiver for his father helped him discover his entrepreneurial spirit. Robert has completed 12 Ironman Competitions,
SEALFIT's Kokoro 50-Hour Challenge – where he was awarded "Most Advanced Age Ever Award" by SEALFIT and "The World Marathon Challenge – 7 Marathons 7 Continents 7 Days. 
"The bigger the goal, the higher the cost. You cannot do great things unless you hang around great people"
Are you a Veteran who is transitioning to Entrepreneurship? Then check out this FREE download for the Top 29 Entrepreneurship Programs for Veterans & their families! Download Here —> https://bit.ly/31xfz8S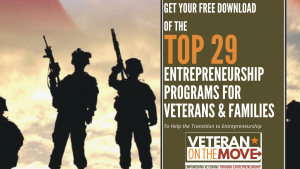 About Our Guest
For more than 25 years, Robert has been speaking before audiences as large as 50,000, from San Diego to Moscow on motivational and leadership topics. His past clients include the Navy SEALs, New York Jets, The Baltimore Ravens, The Philadelphia Eagles, South African Parliament, the Vietnamese Department of Foreign Affairs, and the Philippines Joint Chiefs of Staff. He's been invited to address the South African Parliament, and has made five trips teaching officials in the Vietnamese Department of Foreign Affairs. During 22 of those years, he hosted the regional Fox network television program "Leadership for Changing Times" in Reno, Nevada where, by two separate Governor's appointments, he also served for eight years on the Nevada State Judicial Ethics Committee.
While it takes extraordinary physical condition to be in the Air Force Special Ops or to best the many Ironmans he's bested, Robert will readily affirm that success in these physical endeavors – and in life in general – is as much a matter of will and mental attitude as it is physical conditioning. When most have long since slowed as they approach their golden years, The Fittest 66-Year-Old in the World continues to routinely take on unprecedented challenges, and to help others see what can be achieved in their own lives.
Learn More About Robert: RobertHamiltonOwens.com
Join the conversation on our Facebook!
Check out Veteran on the Move on Facebook to connect with our guests and other listeners. A place where you can network with other like-minded veterans who are transitioning to entrepreneurship and get updates on people, programs and resources to help you in YOUR transition to entrepreneurship.
About Our Sponsors 
Navy Federal Credit Union
There are lots of ways businesses like to show their appreciation to veterans on Veteran's Day.  
It's a great day to get free food or see a movie for free, but at Navy Federal Credit Union, every day is Veteran's Day.  
Navy Federal likes to show their appreciation by saying thank you in a meaningful way.  
They're inspired by their members' service.  
They make it their mission to understand the unique needs of veterans and to offer the resources, products, and services that will help their members every step of the way.  
They offer low APR credit cards, market-leading savings rates, and 24/7 customer service and support. 
They have partnerships with veteran's employment assistance programs and resources like "Best Careers After Service" and "Best Cities After Service." 
If you're a veteran who would like to join a credit union that puts you and your needs first, visit navyfederal.org/veterans or check out #GratitudeMission. 
Insured by NCUA. Value claim based on Navy Federal's 2019 Member Giveback Study.
Want to be our next guest? Send us an email at interview@veteranonthemove.com. 
Did you love this episode? Leave us a 5-star rating and review! 
Download Joe Crane's Top 7 Paths to Freedom or get it on your mobile device. Text VETERAN to 38470.
Veteran On the Move podcast has published over 250 episodes. Our listeners have the opportunity to hear in-depth interviews conducted by host Joe Crane. The podcast features people, programs and resources to assist veterans in their transition to entrepreneurship.  As a result, Veteran On the Move has over 1,000,000 verified downloads through Stitcher Radio, SoundCloud, iTunes and RSS Feed Syndication making it one of the most popular Military Entrepreneur Shows on the Internet Today.
Lorem ipsum dolor sit amet, consectetur adipiscing elit, sed do