PureLife Organics with Todd Lamb
Podcast: Play in new window | Download
We're speaking with Canadian Army Veteran and former Police SWAT team leader, Todd Lamb.  Todd shares about his career in the Canadian Army and how he got his start in the all-natural and organic industry with his company, "PureLife Organics". He speaks about why he chose to give up his career to go full time in entrepreneurship. What started as a journey between husband and wife to lose their belly fat and live a healthier life became a movement for thousands of people around the world. 
Are you a Veteran who is transitioning to Entrepreneurship? Then check out this FREE download for the Top 29 Entrepreneurship Programs for Veterans & their families! Download Here —> https://bit.ly/31xfz8S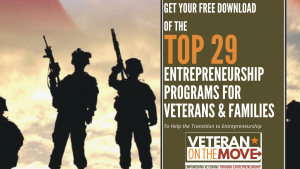 About Our Guest 
Todd Lamb is a former Army and SWAT Team leader whose deep desire to help his wife combat health issues lead him to uncover the extraordinary power of natural organic remedies. Todd's passion for health evolved into co-founding PureLife Organics and establishing a mission to impact millions of lives while also creating a healthy planet.
Todd made the tough decision to leave his career and guaranteed pension behind to pursue his dream to create as many healthy people as possible. Now, with the support of his small team of passionate individuals, he has helped hundreds of thousands of people improve their health. Purelife Organics is dedicated to providing the most transformative and powerful natural organic remedies to nourish and promote healthy metabolism and bio-response through their proprietary superfood infused teas and natural remedies.
Todd's passion for empowering individuals to take control of their own health quickly led to a mission to help improve the health of our planet. The Purelife Organics team has a commitment to helping reforestation projects around the world through the revolutionary drone seed planting program.
Shop PureLife Organics – https://purelifeorganics.com/
Follow Along on Instagram – https://instagram.com/PureLife.Organics
Join the conversation on our Facebook!
Check out Veteran on the Move on Facebook to connect with our guests and other listeners. A place where you can network with other like-minded veterans who are transitioning to entrepreneurship and get updates on people, programs and resources to help you in YOUR transition to entrepreneurship.
About Our Sponsors
Navy Federal Credit Union
If you're looking for ways to save more each month, look no further. Navy Federal Credit Union offers members great ways to lower their interest rates and save more. One easy option? Transfer your credit card balance to a new Navy Federal Platinum credit card and save with a low intro APR. Since it's Navy Federal's lowest-rate card, the Platinum card is perfect for large purchases that you might need extra time to pay off.
Another great way to save is by refinancing your auto loan from another lender with Navy Federal. Members save more when they refi with Navy Federal. Enjoy low rates and flexible payments and terms. Plus, when you refi your auto loan from another lender with Navy Federal, you'll get a $200 bonus. It's easy to drive off and save. At Navy Federal, members are the mission.
Terms and conditions apply. Learn more at navyfederal.org.  Insured by NCUA. 
Credit and collateral subject to approval. Refinanced loan must be at least $5,000 to be eligible for the $200.
Want to be our next guest? Send us an email at interview@veteranonthemove.com. 
Did you love this episode? Leave us a 5-star rating and review! 
Download Joe Crane's Top 7 Paths to Freedom or get it on your mobile device. Text VETERAN to 38470.
Veteran On the Move podcast has published over 250 episodes. Our listeners have the opportunity to hear in-depth interviews conducted by host Joe Crane. The podcast features people, programs and resources to assist veterans in their transition to entrepreneurship.  As a result, Veteran On the Move has over 1,000,000 verified downloads through Stitcher Radio, SoundCloud, iTunes and RSS Feed Syndication making it one of the most popular Military Entrepreneur Shows on the Internet Today.
Lorem ipsum dolor sit amet, consectetur adipiscing elit, sed do