Team Leadville with Tony Hofmann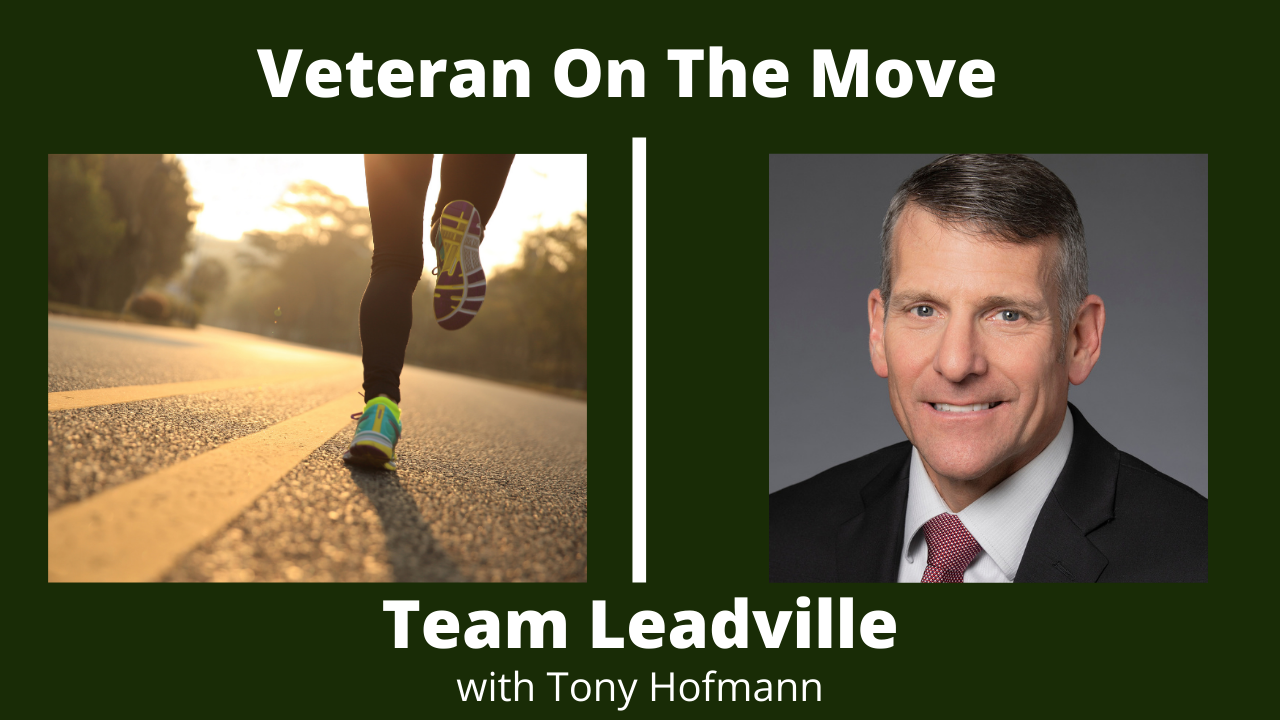 Podcast: Play in new window | Download
We're speaking with Army Veteran, Tony Hofmann, the current Public Works Director of the City of Overland Park, Kansas, author and the founder of Team Leadville. Tony speaks about his 26 year Army career and how he transitioned to the civilian world and the world of entrepreneurship. Team Leadville runs marathons while raising money to end Veteran Suicide. His book "Embracing Grit" is based on Team Leadville, his own experiences with ultra marathons and inspiring others to accomplish their own goals. 
Are you a Veteran who is transitioning to Entrepreneurship? Then check out this FREE download for the Top 29 Entrepreneurship Programs for Veterans & their families! Download Here —> https://bit.ly/31xfz8S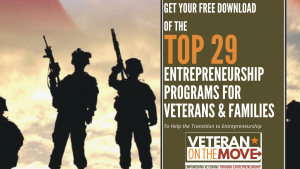 About Our Guest
Tony Hofmann, a 26-year military veteran, is currently the Public Works Director for the City of Overland Park, Kansas. An author, engineer, West Point graduate, qualified Army Ranger, endurance athlete and Founder of Team Leadville, he remains engaged in meaningful endeavors that have a positive impact on veterans, veteran families and the community. Tony's purpose: to inspire others to self-improvement through action and word.
You can Find Tony's book "Embracing Grit: How a Flatland Veteran Conquered the Leadville 100" on Amazon or on his website. 
Check Out Tony's Website: http://Tonyhofmanngrit.com
Follow Along on Instagram: https://instagram.com/thofmanngrit
Follow Along on Facebook:https://facebook.com/tony.hofmann.50
Follow Along on Linkedin: linkedin.com/in/tony-hofmann-pmp-f-same-5534bb3 
Join the conversation on our Facebook!
Check out Veteran on the Move on Facebook to connect with our guests and other listeners. A place where you can network with other like-minded veterans who are transitioning to entrepreneurship and get updates on people, programs and resources to help you in YOUR transition to entrepreneurship.
About Our Sponsors
Navy Federal Credit Union
If you're looking for ways to save more each month, look no further. Navy Federal Credit Union offers members great ways to lower their interest rates and save more. One easy option? Transfer your credit card balance to a new Navy Federal Platinum credit card and save with a low intro APR. Since it's Navy Federal's lowest-rate card, the Platinum card is perfect for large purchases that you might need extra time to pay off.
Another great way to save is by refinancing your auto loan from another lender with Navy Federal. Members save more when they refi with Navy Federal. Enjoy low rates and flexible payments and terms. Plus, when you refi your auto loan from another lender with Navy Federal, you'll get a $200 bonus. It's easy to drive off and save. At Navy Federal, members are the mission.
Terms and conditions apply. Learn more at navyfederal.org.  Insured by NCUA. 
Credit and collateral subject to approval. Refinanced loan must be at least $5,000 to be eligible for the $200.
Want to be our next guest? Send us an email at interview@veteranonthemove.com. 
Did you love this episode? Leave us a 5-star rating and review! 
Download Joe Crane's Top 7 Paths to Freedom or get it on your mobile device. Text VETERAN to 38470.
Veteran On the Move podcast has published over 250 episodes. Our listeners have the opportunity to hear in-depth interviews conducted by host Joe Crane. The podcast features people, programs and resources to assist veterans in their transition to entrepreneurship.  As a result, Veteran On the Move has over 1,000,000 verified downloads through Stitcher Radio, SoundCloud, iTunes and RSS Feed Syndication making it one of the most popular Military Entrepreneur Shows on the Internet Today.
Lorem ipsum dolor sit amet, consectetur adipiscing elit, sed do