Transition with Army Veteran Matt Louis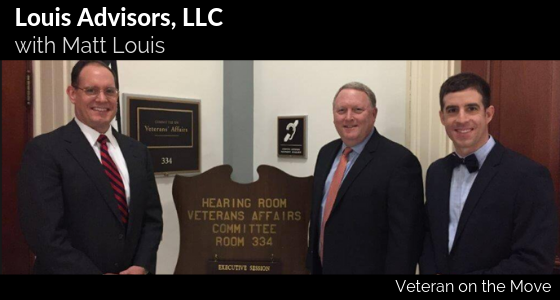 Podcast: Play in new window | Download
About this Episode
In this episode, we talk with Matt Louis a former military officer turned author and entrepreneur, on his transition from military life into the corporate world. Matt shares the speed bumps that challenged his career and he leveraged those obstacles to grow a side hustle and a published book.
Key Bullet Points
Matt's plan for transitioning out of the military

     

What made Matt decide to start a side hustle

     

Lessons learned from his first side hustle failure

     

Networking vs Resume: What is more important?

     

Finding time for your side hustle

     

Publishing: Do you need an agent for a book? What is the process like?

     

The most important feature to market your book
Key Milestones of the Episodes
[1:13] Matt's military experience
[2:25] How Matt prepared to transition out of the military….and what ultimately happened
[5:44] Matt's decision to never be caught without a plan B
[8:13] What is the key: Networking vs resume?
[8:44] What are the roadblocks to dialing in to your "deep work"?
[14:02] How to get picked up by an agent
Key Resources
Mission Transition: Navigating the Opportunities and Obstacles to Your Post-Military Career
Get in Contact with Matt
Matt Louis is a West Point graduate who served in the First Gulf War and in the Reserves.  He retired as a Colonel.
About Our Sponsor
Navy Federal Credit Union is a member-driven credit union with over 8 million members and incredible benefits to support the financial stability of military families.
Visit navyfederal.org/veteranmove for more information.
Lorem ipsum dolor sit amet, consectetur adipiscing elit, sed do