Turning Navy Advancement Exams into a Thriving Business with Navy Sailor Jonny Coreson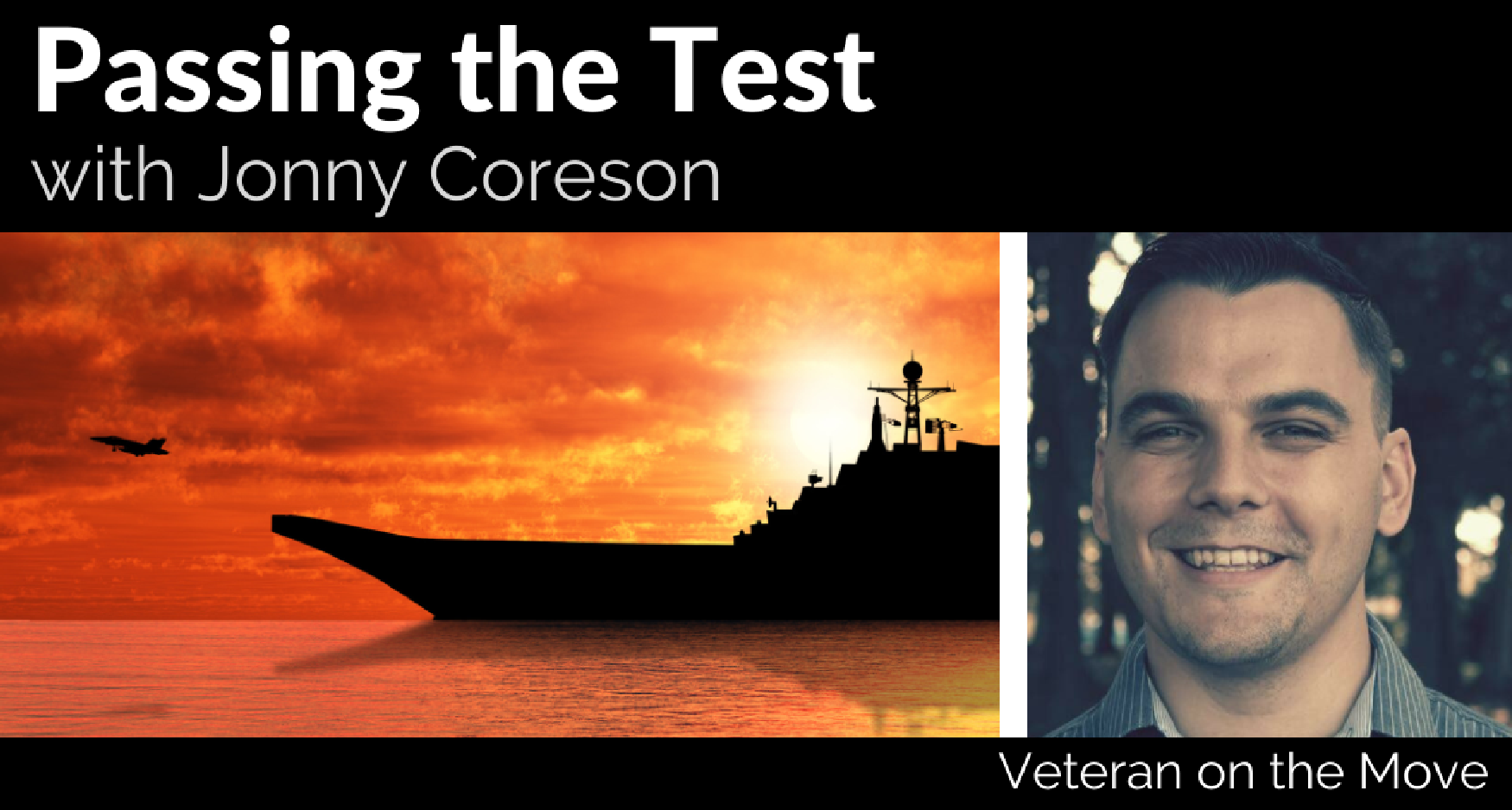 154: Blue Jacketeer Jonny Coreson
On today's episode, Blue Jacketeer Jonny Coreson, Joe Crane talks to active duty US Navy sailor, Jonny Coreson. Jonny comes from a small town in Alaska and is the founder of Blue Jacketeer. He and his partners take an innovative approach to Navy advancement exam prep. Using science and technology they are taking over the market in helping sailors advance in their careers.   
Jonny in the Navy
Jonny is currently active duty and has been in just under 10 years. He's been around the block. He's been to Japan, in bases in the US and has been stationed with the Marines.
More recently he was a career counselor for 3 years at a major MTF (Military Treatment Facility). This experience has given him some insight into the transitioning world of sailors.
"There is no better time to start your own business than when you are still active duty" – Joe Crane
The Entrepreneurial Spirit
From a young age, Jonny has felt the entrepreneurial spirit. He has always felt you can turn anything into a product or try to sell something like your usual lemonade stand to make money.
Today, he is part of Blue Jacketeer, a product that is part of Patriot Labs, LLC. It's a company that Jonny and a friend started about a year ago to manage Blue Jacketeer and also to allow for some growth horizontally as they decided what they wanted to work on next.
Starting with an App
About 2 years ago, Jonny Coreson started a quiz app game on the iPhone where children can go on and practice their academic skills. Deployment hindered the success of this app but then he met his current business partner Alan.
Alan had the direction and Jonny was the business minded catalyst for Blue Jacketeer.
To hear the rest of Jonny's story, download and listen to the entire episode Blue Jacketeer Jonny Coreson. Leave us a rating and review if you enjoyed the show. We love hearing from you!
If you are short on time, here are the highlights of Blue Jacketeer Jonny Coreson:
Who is Jonny Coreson? ([1:00])
Why become an entrepreneur? ([2:56])
What's in the name Blue Jacketeer? ([6:05])
How did Jonny get started? ([11:37])
The ideal position to be in before you get out? ([18:22])
Traits of the most successful? ([24:03])
There is no gray area. ([28:40])
Jonny's advice for entrepreneurs? ([33:05])
Episode Links:
Download Joe Crane's Top 7 Paths to Freedom or get it on your mobile device. Text VETERAN to 38470.
Join the Veteran on the Move on Facebook!
Check out Veteran on the Move on Facebook to connect with our guests! It's also a great place where you can stay in touch with other veterans who are transitioning to entrepreneurship, and get updates and free gouge on the people programs and resources to help you in your transition to entrepreneurship.
The Veteran On the Move podcast has published over 150 episodes giving listeners the opportunity to hear in-depth interviews conducted by host Joe Crane featuring the people, programs and resources to assist veterans in their transition to entrepreneurship: Marine Corps, Army, Navy, Air Force and Coast Guard veterans, DOD, entrepreneurship, business, success, military spouse, transition, education, programs and resources.  Veteran On the Move has garnered over 500,000 listens verified through Stitcher Radio, Sound Cloud, Itunes and RSS Feed Syndication making it one of the most popular Military Entrepreneur Shows on the Internet Today.
Lorem ipsum dolor sit amet, consectetur adipiscing elit, sed do