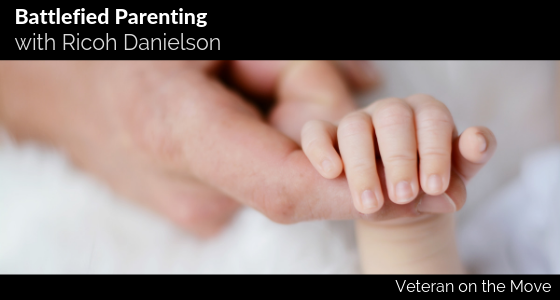 In this episode, we talk with Ricoh Danielson, a veteran turned multi-business entrepreneur, author, and advocate for veteran's rights. Ricoh shares the experience-tested wisdom he (and other veteran entrepreneurs) learned while trying to build a profitable and impactful business. In particular, he goes in depth about the lessons he learned from veterans who created successful businesses with nothing but a plan and hard work.
If you are veteran who needs some entrepreneurial inspiration or mental preparation for what's ahead, this episode is for you.
Key Points of Discussion
Business failure: How do you recover when your business falls flat on its face?

Key insights from 4 powerful, mission-focused businesses that started from scratch

Building a veteran-owned business from scratch: What mindset do you need to be a success?

Self-care & entrepreneurship

Is serving in the Army a boost or obstacle to entrepreneurship?

What is the key to creating a sustainable business as an entrepreneur
Key Milestones of this Episode
[1:14] Ricoh's time in the military 
[2:20] The epic business failure of Ricoh's first business & his successes in the IT industry
[8:10] Big business lessons from other veteran entrepreneur
[9:53] What are some resources and support entrepreneurs can use while building their business?
[11:15] Common success principles of entrepreneurship 
[14: 30] Routine and self-care for entrepreneurs 
[16:35] "Be the expert" 
[18:00] Understanding what your customer really needs 
[23:35] What were some of the biggest surprises you learned while meeting other veteran entrepreneurs?
[27:49] Succeeding at learning from failure
Key Resources
The Rise of the Vetrepreneur: FORTITUDE AND GRIT
Battlefield Parenting: Workbook
Rise of the Vetrepreneur on YouTube 
Ricoh Danielson YouTube channel
Other Resources
Key Quotes by Ricoh Danielson 
Ricoh on success as an entrepreneur: "…stick to the game plan…live well below your means and have a purposeful intention towards the business"

"Your first business may not be 'it'. Don't be discouraged."

"Dream bigger and visualize bigger than you think."
Get in Contact with Ricoh Danielson
Ricoh Danielson is a veteran who became a lawyer and politician/advocate for veteran's rights. He is also a consultant for a digital forensics company and author.
Sponsor
This episode is sponsored by the Junnell & Associates Law Firm.  Did you serve in the military between 2003 – 2015?  Did you wear 3M combat Version 2 (CAEv2) earplugs? Were you diagnosed by the military as having hearing loss and/or tinnitus?  If so, Junnell & Associates want to talk to you. Please call 800.375.0109. They want to help you like they have helped thousands of others.
Lorem ipsum dolor sit amet, consectetur adipiscing elit, sed do