Viral Ideas and Flixation with David Feinman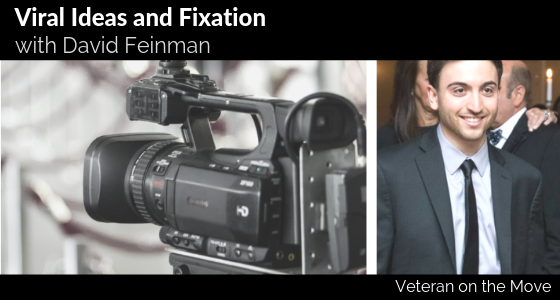 Podcast: Play in new window | Download
David Feinman is the CEO of a fast-growing video production company called Viral Ideas and an on-demand video editing service called Flixation, based in Philadelphia, PA. Dave has been featured on several news outlets and over 30 podcasts. In addition, he has spoken at several conferences including Trajectify Live and Visit Philly Social Media Day. He started his first company at 16 in high school, started The Zombie Run generating 1.4M in 9 months using Facebook advertising, grew Viral Ideas to 200 clients in 3 Years
David Feinman- Early Entrepreneur
David found that a job outside of entrepreneurship was not for him.  It was too stifling and wasn't what he wanted to do. He was already successful and wanted to continue on that venture.
"We started Viral Ideas and Flixation when I was in college and started out as a couple small projects and now 4 years later we have clients based all over. " – David Feinman
On-Demand Video Editing
By putting their ears on the ground and listening they noticed there was a lot of waste in the video editing arena.  There was excess footage left on the hard-drive doing nothing. They started turning it into videos for clients.
"We started approaching clients and saying with all this extra footage we have why don't we turn this into videos." – David Feinman
Flixation
Clients can bring in raw video and Flixation turns it into a final product.  They can bring in videos off their phones, cameras and Flixation puts on the finishing touches.  The hardest part is when a client isn't for sure what they are looking for. Processes must be set up to extract the direction of the video for the creative editing to begin.
"Through Viral Ideas and Flixation we have 2 definite processes that extract that from them whether they know it or not." – David Feinman
To hear more about David's entrepreneur success, download this episode now.
Don't forget to leave us a 5-star rating and review if you enjoyed the show. We would love to hear from you!
David Feinman links:
Download Joe Crane's Top 7 Paths to Freedom or get it on your mobile device. Text VETERAN to 38470.  
Show Sponsor
"I have slept on the dirt, the green yoga mat and military cot many a night during my days in the military and now I sleep in lots of hotel rooms when I'm on the road.  So I know a good mattress when I see one. A few weeks ago we got our new GhostBed and let me tell you…..it's the best mattress I've ever slept on. We don't ever see ourselves going back to a traditional mattress." –  Joe Crane
What separates GhostBed Mattresses from the others?  They are found on the principle of delivering a bigger, better and more comfortable mattress at a lower cost.  GhostBed has three mattresses all designed to help you sleep better, they offer a 101 night hassle free return and amazing customer service.  GhostBed has over 20,000 customer reviews so you need to check them out at http://www.veteranonthemove.com/ghostbed
Join the Veteran on the Move on Facebook!
Check out Veteran on the Move on Facebook to connect with our guests! It's a great place where you can stay in touch with other veterans who are transitioning to entrepreneurship.  Get updates and free gouge on the people, programs and resources to help you in your transition to entrepreneurship.
Veteran On the Move podcast has published over 250 episodes. Our listeners have the opportunity to hear in-depth interviews conducted by host Joe Crane . The podcast features people, programs and resources to assist veterans in their transition to entrepreneurship.  As a result, Veteran On the Move has over 1,000,000 verified downloads through Stitcher Radio, SoundCloud, iTunes and RSS Feed Syndication making it one of the most popular Military Entrepreneur Shows on the Internet Today.
Lorem ipsum dolor sit amet, consectetur adipiscing elit, sed do