Wake Up with MilSpouse Patti Katter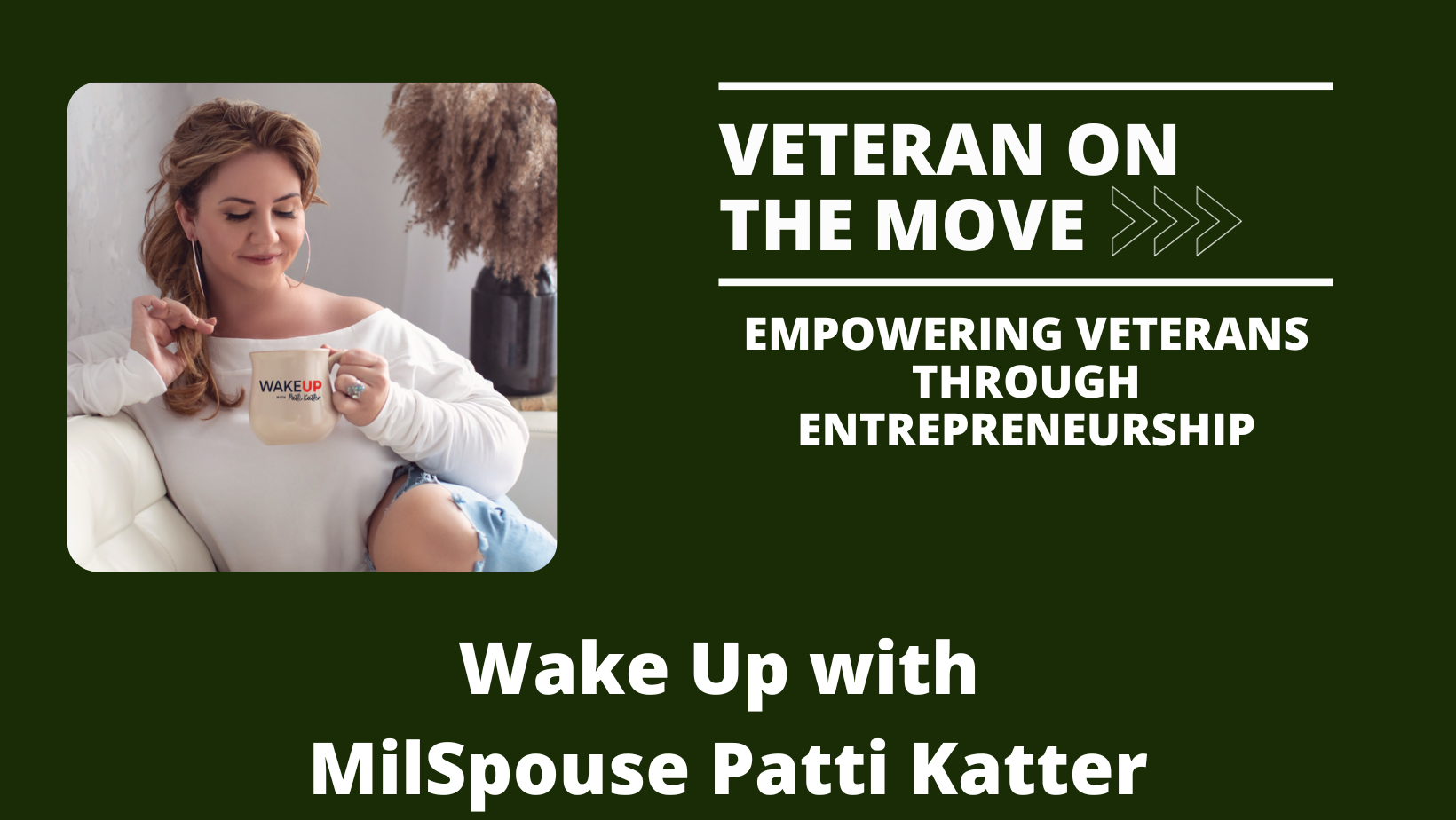 In this episode Joe is joined by podcaster and advocate for Military Families, Patti Katter. Patti the host of "Wake Up With Patti Katter" and shares how she became committed to serving the military community following her family's own experiences. Patti's husband, a Marine Veteran, re-entered the service following 9/11 and joined the Army. He was wounded while deployed to Iraq in an IED attack and remained on deployment following his injury. Once he returned home, Patti quickly noticed something was wrong. He was diagnosed with a TBI and was medically retired three years later. Patti ensured that her husband received the treatment he needed and recognized that need for advocacy for wounded warriors. Patti continues her mission today with a reach now beyond the military community. Learn more about Patti here. 
About Our Guest   
In her inspiring journey, Patti Katter, a passionate advocate for freedom and military families, delved into advocacy after her husband's service-related injury. From advocating for wounded warriors and veterans to bridging the gap between the military and broader communities, Patti's commitment to service and love for freedom shines through. As an author, journalist, and host of the renowned podcast "Wake Up With Patti Katter," she strives to foster understanding, connection, and open-mindedness, all while cherishing the values of freedom and independence. 
Join the conversation on Facebook!
Check out Veteran on the Move on Facebook to connect with our guests and other listeners. A place where you can network with other like-minded veterans who are transitioning to entrepreneurship and get updates on people, programs and resources to help you in YOUR transition to entrepreneurship.
About Our Sponsors

Navy Federal Credit Union  
Service isn't just what Navy Federal Credit Union does  – it's who they are. That's why Navy Federal created tools to help you earn and save more. Make your financial goals a reality with great rates and low fees. With their new No-Refi Rate Drop option, you could buy a home now, and if rates drop later, you could then lower your rate without refinancing. Plus, they also offer mortgage options with zero down payment, so you don't need to wait years to save!

Learn more: www.navyfederal.org/offers
At Navy Federal, our members are the mission.   
4Patriots Survival Food
Create your own stockpile of the best-selling 4Patriots Survival Food Kits.
Handpacked in the U.S.A. 

The kits are compact and stack easily.

They have different delicious breakfasts, lunches, and dinners.

And their 5-star reviews on the website rave about the flavor and taste
And right now, you can go to 4Patriots.com and use code VETERAN to get 10% off your first purchase on anything in the store. Including our emergency food supply kits designed to last up to 25 years!
Just go to 4Patriots.com and use code VETERAN to get 10% off your first purchase of 4Patriots Survival Food. 
Want to be our next guest? Send us an email at interview@veteranonthemove.com. 
Did you love this episode? Leave us a 5-star rating and review! 
Download Joe Crane's Top 7 Paths to Freedom or get it on your mobile device. Text VETERAN to 38470.
Veteran On the Move podcast has published 500 episodes. Our listeners have the opportunity to hear in-depth interviews conducted by host Joe Crane. The podcast features people, programs, and resources to assist veterans in their transition to entrepreneurship.  As a result, Veteran On the Move has over 7,000,000 verified downloads through Stitcher Radio, SoundCloud, iTunes and RSS Feed Syndication making it one of the most popular Military Entrepreneur Shows on the Internet Today.
Lorem ipsum dolor sit amet, consectetur adipiscing elit, sed do