Why Veterans Make Great Small Business Owners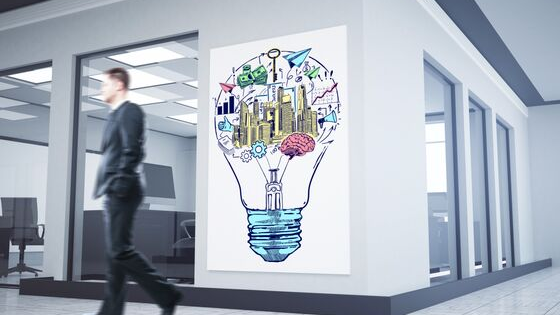 Veteran small business owners are some of the most motivated business owners.  According to the Small Business Association, there is about one veteran-owned firm for every ten veterans, and veteran-owned firms employ 5.8 million individuals. There are also over 2.5 million small businesses that are owned by American veterans.  Forbes magazine said in a 2014 article that veterans were natural-born entrepreneurs.  There are incredible resources available to Veterans and it's incredibly encouraging to see them take advantage of them.  There also have been some of the most successful businesses have been started or ran by Veterans.
Veterans are more likely to stick with their own businesses than non-veterans.
Resilience is something that comes very easily to a veteran. Most veterans have retired from their Active Duty Service and are looking to start second careers. Which means, they've served 20+ years for our country. No matter the highs and lows of the company, their commitment is unwavering. It's a way of life for active-duty service members, it's much more than just a job. Being tough mentally is something that is instilled in them right away from boot camp and well-crafted through the years of their service. Their ability to not give up and work until they get what needs to be done right shows that giving up isn't an option for many of them. It's no secret that these veterans have made incredible sacrifices for the sake of our country. Which also then leads to show their willingness to sacrifice. Late nights, possibly giving up financial security, all these things and more are what most entrepreneurs will have to sacrifice at some point.  Veterans by the time they separate from active duty service have spent countless weeks, months and years away from their family. They've missed milestones of their families' lives. Some have been injured but they continue to persevere.
Veterans have acquired skills that easily transfer to the business world.
The skills veterans build while serving our country speak for themselves.  Most are hard-working, disciplined and team players. Long hours, lack of sleep while on deployments and their ability to get by in small quarters like submarines or Naval ships and qualities that most civilians wouldn't adjust to lightly. Their leadership skills and respect for procedures show you exactly the type of worker and business owner they will be. Most take orders for 4 years at a time, not being able to choose the direction they will be headed or location their families will move to. Their ability to conform to new leadership, constant turnover of staff due to rotating orders of others shows their ability to build relationships well.  They are trained to work in a crisis and their ability to calculate risk are characteristics of successful business owners.
These are all strengths that veterans carry with them thanks to their steadfast commitment to their careers. These then, in turn, translate wonderfully to the world of entrepreneurship. Being a small business owner, it provides these Veterans with a unique advantage for starting their own small business.
Related that you might like: Veteran Entrepreneur with Ricoh Danielson Author of The Rise of the Vetrepreneur: FORTITUDE AND GRIT
Lorem ipsum dolor sit amet, consectetur adipiscing elit, sed do