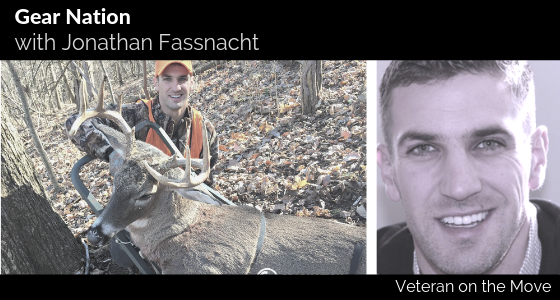 About this Episode
You've probably seen all of those Facebook and YouTube ads for  "Amazon success secrets".
 Now, listen to a real one.
Jonathan Fassnacht was a Coast Guard officer preparing for his next step in life and decided he would try this "Amazon thing" while he was in the service. With patience, determination, and mentoring, he was able to build a full-time business out of his side hustle, hire 2 VAs and live a life many of us dream about.
 In this episode, we hear about how he got he started, resources he used to build his business, and the growing pains at this point in his journey.
Key Points of Discussion
    Getting started on Amazon: Jonathan shares his newbie success origin story

    Bootstrapping Gold: Why being broke could be a good thing for an entrepreneur

    Where should a newbie Amazon seller learn?

    Why it's important to network with other entrepreneurs

    Preventing Amazon disaster stories

    Using virtual assistants to scale your business

    Advice for veterans who want to start on Amazon
Key Milestones of this Episode
[1:08] Jonathan's time with the Coast Guard [3:06] Jonathan's transition from full-time Coast Guard to full-time Amazon
[9:00] Getting started on Amazon 
[15:01] Why having too much money could hurt an entrepreneur 
[18:00] Where do you start learning how to sell on Amazon? 
[23:00] Amazon disaster stories
[26:35] Using online assistants
[31:38} Advice for veterans
Key Resources
Key Quotes by Jonathan Fassnacht
"It was kind of miraculous to me…for somebody who was in the military …to be out and working for myself."

"Working online is…one of those things where you're sold on the concept, " Hey you can do this anywhere …". The problems is, anywhere you are, you have your laptop."

"I think sometimes when you start walking the way you think you want to go, things will pop up in your path and make opportunities of themselves."

"Somebody once told me 'If you do more work than you're paid for..eventually you're going to be paid more for the work that you're doing."

"People that aren't willing to pivot …fail to understand what the market is doing around them."

"If you pretend to be an expert in something and you're not, you're just going to crash and burn."
About our Guest Jonathan Fassnacht
After graduating from the US Merchant Marine Academy Jonathan spend 9 years as an Active Duty Coast Guard Officer. While on Active Duty, he started a part time Amazon Wholesale Business that scaled into a full time job. Today, as a reservist, he runs GearNationGroup.com helping small business owners launch and grow their products on Amazon.
Lorem ipsum dolor sit amet, consectetur adipiscing elit, sed do