10 Extremely Successful Veteran Founded Companies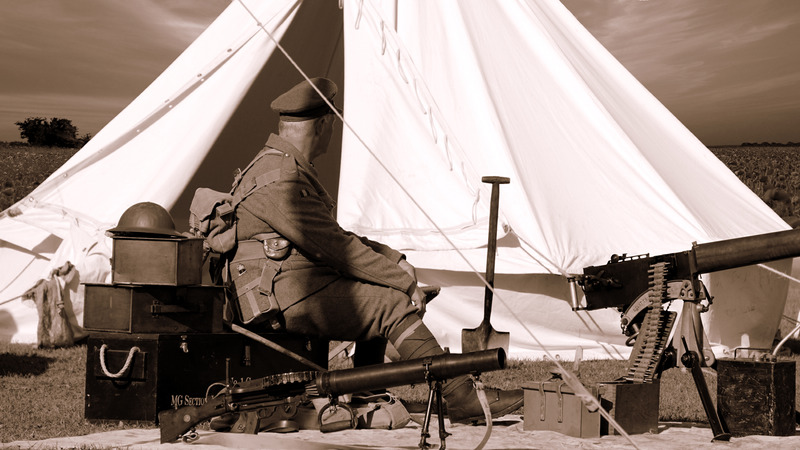 You Already Have What It Takes
You don't need to grow a global business to be a successful entrepreneur, but these veteran founded businesses prove that the sky is the limit. You probably have heard of these famous people who have served in the military, but you may be surprised to find that some of the most successful businesses are veteran founded.
Or, you may not be surprised at all, since we've long established that veterans make excellent business owners. Experience in the military gives veterans all of the tools they need to be successful entrepreneurs: time management, resourcefulness, accountability, decision making, etc. You'll surely recognize most of these companies as household names.
Veteran Founded Companies
USAA – Back in 1922, 25 Army Officers gathered in San Antonio for the purpose of insuring each other's automobiles. Under the leadership of William Garrison as the first president and Harold Dunton as the first General Manager, USAA began expanding its membership to other branches and started evolving into the USAA that we know today.
Kinder Morgan – This is one of the largest energy companies in North America and it was co-founded by Vietnam Army Veteran, Richard Kinder. In 1997, Richard Kinder, along with his partner Willian V. Morgan, developed a small publicly traded pipeline worth millions into the largest publicly traded pipeline limited partnership in America based on enterprise value, worth billions. They are pioneers in the energy business and you can read more about their history here.
Taboola – This private advertising company is veteran founded by Adam Singola in 2007, who served in the Israel Defense Forces. Have you ever noticed the "Recommended For You" box at the bottom of the news article you read? Well, that's most likely the work of Taboola.
WeWork – Adam Net, who also served in the Israeli Forces, founded WeWork in 2011 in New York City. This coworking office space for entrepreneurs is worth billions today.
Go Daddy – Marine Corps Veteran Bob Parsons, who has earned the Combat Action Ribbon, Purple Heart, and Vietnamese Cross of Gallantry, started Go Daddy in 1997. Go Daddy is the world's largest registrar aimed at helping you find and register your perfect domain name. Parsons attributes his success to his time in the military.
Wal-Mart – Yes, the largest retail company in the world is veteran founded. Sam Walton is a former Army Intelligence Officer and started the first Wal-Mart with $5,000 that he saved from his time in the Army.
FedEx – Fred Smith, a Marine Corps Veteran, founded FedEx after two tours in Vietnam where he earned two Purple Hearts, a Bronze Star, and Silver Star. Smith used his time observing the logistics of the military wisely and started FedEx as a result in 1971
Sperry Shoes – Who would be able to craft a better (and first) boat shoe better than a Navy Veteran? Paul A. Sperry founded Sperry Shoes in 1935, and the Sperry Top-Siders were then purchased in bulk by the Navy in World War II.
RE/MAX – Air Force Veteran Dave Liniger co-founded RE/MAX or Real Estate Maximums in 1973 with his wife, Gail. The self-discipline and responsibility he learned while serving as an Airman in the Vietnam War posed him well for the volatile real estate industry.
Enterprise Rent-A-Car – Jack Taylor served in World War II as a Navy Pilot. He then went on to work at a car dealership as a sales manager and by 1957, he started the car leasing business. What started as a 7-car fleet is now over 700,000 vehicles.
Start Your Dream Business
There is roughly one veteran founded company for every ten veterans, and sadly, that number is decreasing. As a veteran, you should check out all of the opportunities and ideas available for you to succeed. It's easier than ever before to reach your desired audience and grow your business and the good news is, you're already more prepared for business ownership than many of your peers.
Lorem ipsum dolor sit amet, consectetur adipiscing elit, sed do